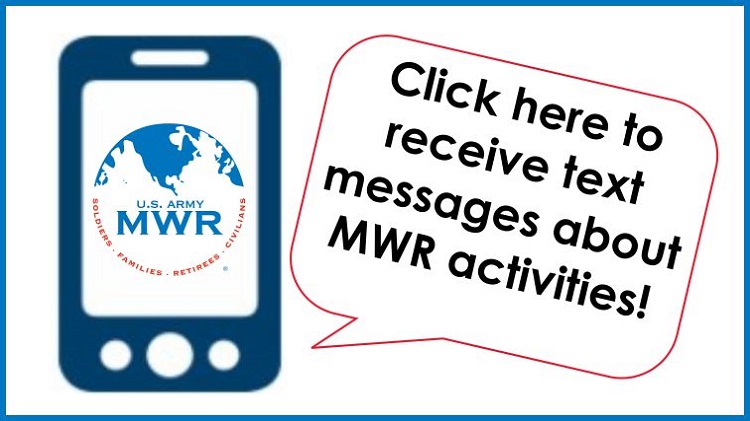 Stay Informed - Sign up for MWR Text Messages!
Sign up now to receive our tweets via text message and be the first to know about upcoming Family and MWR events and activities! Text Follow DrumFMWR to 40404 and you'll start receiving texts right to your device.
To stop receiving messages: Reply with OFF or STOP or LEAVE to turn off receiving updates. You can send Follow DrumFMWR to 40404 anytime and start receiving updates again.
Please note: message and data rates may apply. Text service provided free of charge by Twitter. You must have a text message plan from your carrier. A data plan from your provider is required if you click on links in the texts. No Twitter account is required for this service.
No federal endorsement implied.