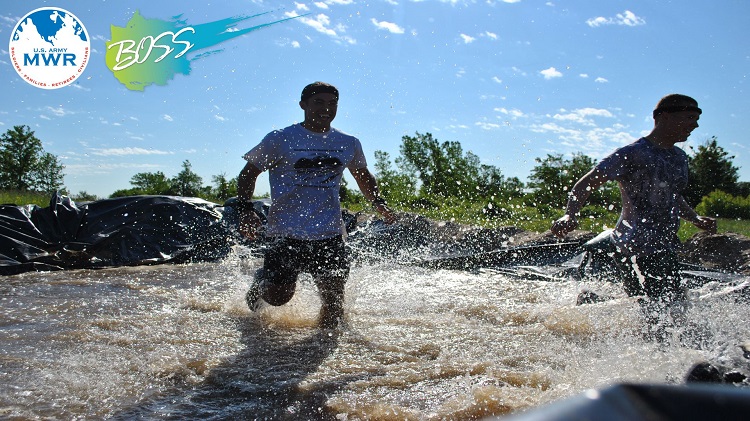 BOSS Mountain Mudder Version 2.0
Date: Aug 25, 7:30 a.m.
Monti Physical Fitness Center - 4305 Conway Road Fort Drum , New York 13602 United States Google Map
Welcome to the BOSS Mountain Mudder 2017, Version 2.0. We had so much fun in the mud, we had to do it again on August 25! This event is open to all DoD ID Card holders 18 year of age or older and will have a maximum of 1,000 participants in four different waves: 7:30, 8:30, 9:30, and 10:30. The Mudder starts at Monti Physical Fitness Center, winds through Remington Park, and finishes at the Winner's Circle Sports Bar after 5.5 miles of muddy challenges. This is not a timed event and is mainly presented as a team-building, creative, and fun fitness alternative for Fort Drum's Army community. Entry is $15, which comes with race entry, swag, and food, beverages, games, and music at the BOSS After Party at the Winner's Circle. The party starts right after the first wave kicks off. Race day entry will go up to $20.
Entrants must fill out a registration form and waiver and sign up at Outdoor Recreation, Monti Physical Fitness Center, Magrath Sports Complex, or online at WebTrac.
NO pets allowed at this event. More information regarding the BOSS Mountain Mudder is available by calling BOSS at (315)772-7807.
Cost
$15 pre-registration, $20 on race day