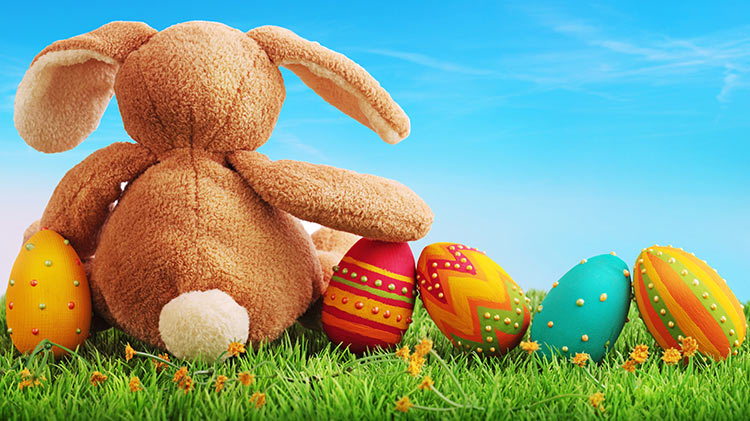 Date: Apr 1, 11 a.m.
The Commons - 4350 Euphrates River Valley Road Fort Drum, New York 13602 United States Google Map
Celebrate Easter at our annual brunch at The Commons on Sunday, April 1 at 11 a.m. or 1:30 p.m. Call (315)772-6222 for more information.
Breakfast fare: bacon, sausage, scrambled eggs, waffles with strawberries and whipped cream or syrup, sausage gravy and biscuits, and hash browns
Assorted mini pastries: Danish, muffins, bagels, and Easter cookies
Chocolate fountain with fresh fruit
Omelet station: onions, ham, cheese, mushrooms, peppers, tomatoes, salsa, and olives
Chef's carving station: baked ham, roasted lamb, roast beef, roast turkey breast with cornbread dressing, and cranberry sauce
Seafood: ice carving with peel your own shrimp, bow tie pasta with shrimp and scallops in a rich broth
Side dishes: stuffed chicken breast, mashed potatoes and gravy, whipped sweet potatoes, full salad bar, dijon rice florentine, sundried tomato parmesan peas, and assorted fresh baked rolls
Beverage station: milk, orange juice, apple juice, and coffee
Plus a wide variety of delicious desserts and a complimentary glass of champagne!
Cost
$19.95 for adults
$9.95 for children ages 8 and under