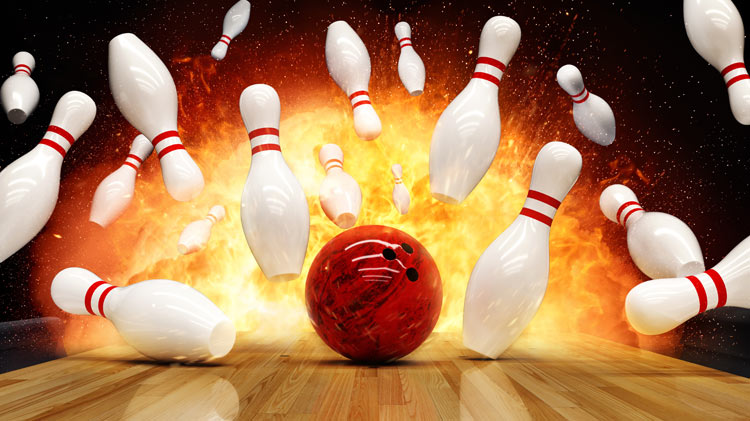 Note: This event has already passed.
Date: Jan 31 2020, 5 p.m. - 10 p.m.
Pine Plains Bowling Center - 4320 Conway Road Fort Drum 13602 Google Map
THE NEXT GENERATION OF BOWLING IS OUT OF THIS WORLD AND IT'S NOW PART OF PINE PLAINS BOWLING EXPERIENCE AT FORT DRUM!!!
We've taken the lifelong sport of bowling and turned it upside down, launching it BEYOND the 21st century! Now, we're throwing an EPIC PARTY for the Community to see for themselves for FREE!
Pine Plains Bowling Center is the only facility in New York state and the U.S. Army where all of its lanes are compatible with the HyperBowl system.
HyperBowling is like nothing else out there! This living, interactive experience is like being in a live video game, and you are your own avatar! Interactive lights can send you into the stratosphere and multiply your fun AND your score.
Now, everyone can get in on the game! HyperBowling has a video game like vibe with progressive levels, challenging moving colored targets, real risk and reward and score multipliers so you can win big! Hit the colorful moving targets to INCREASE your score! The lights change, the levels change, and with one single ball, the winners can change!
Join us for this three day EPIC PARTY of free bowling and shoes. A maximum of 60 minutes of free bowling. See for yourself, why bowling will never be the same. Food and beverages will be available for purchase.
Join us for the party of all parties…
Cost
A maximum of 60 minutes of free bowling.
Food and beverage available for purchase.