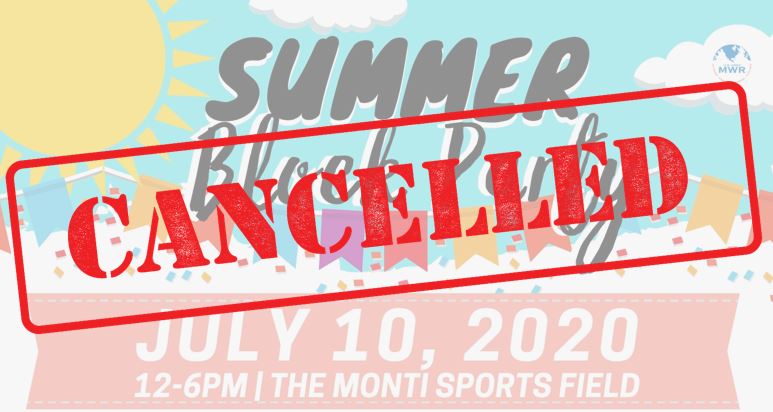 Summer Block Party - CANCELLED
Date: Jul 10 2020, 12 p.m. - 6 p.m.
Summer lends itself to endless opportunities for fun and games: take advantage of it at our Summer Block Party bash!
To celebrate the beginning of the summer with a bang, featuring Family and MWR programs and the 10th Mountain Band. Take part in family-friendly activities with a 5K, bike parade, dunking booth and interactive challenges.
12:00 pm: food, beverage, music, challenge tables, face tattoos, Corn Hole Tournament and Mini Mountain Mudder
12:30 pm: 5K Fun Run
1:00 pm: Kickball game
2:00 pm: Bike Parade
3:00 pm: Three legged race (family only and Balloon Toss)
A small fee of $1 for three balls for the dunking booth.